Steam Deck: First Impressions
After just under a year of waiting, my Steam Deck finally arrived this week. Here's a round-up of my thoughts on it, now that I've had a few days to play around with it.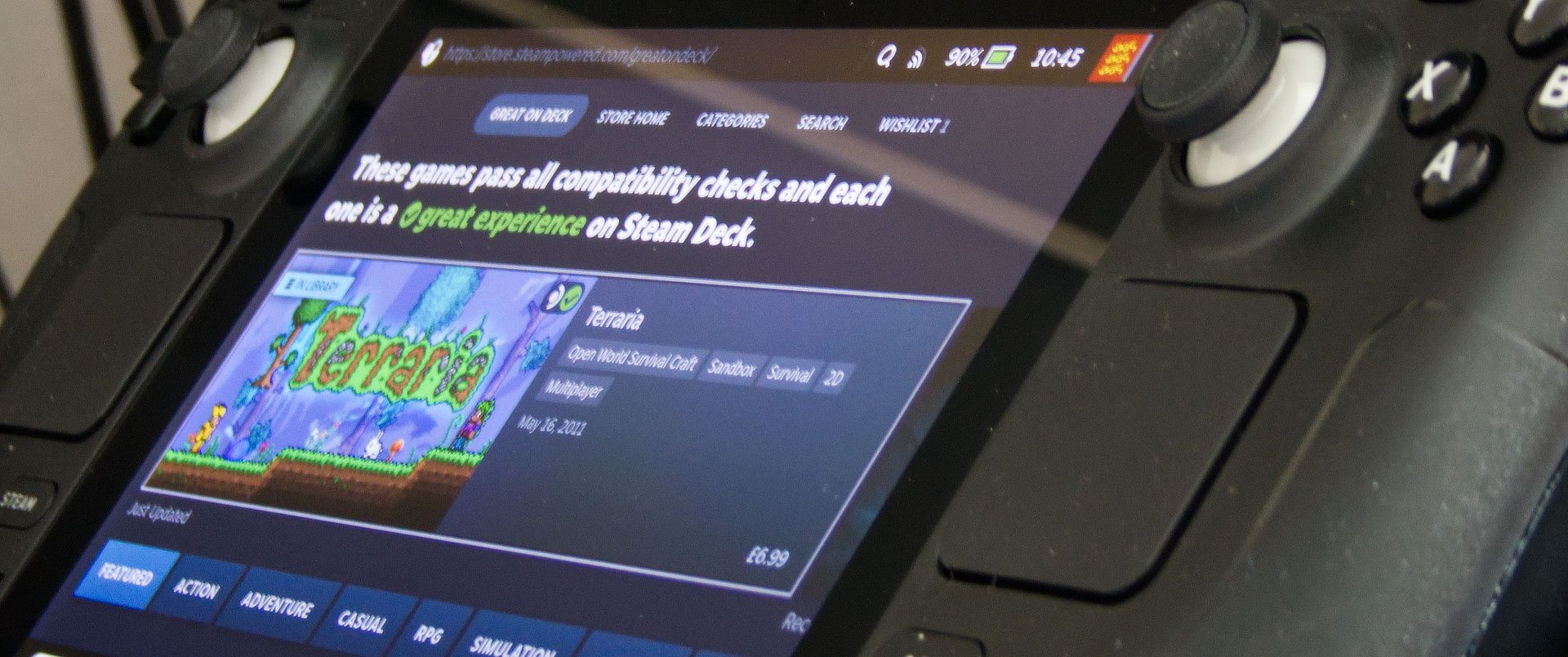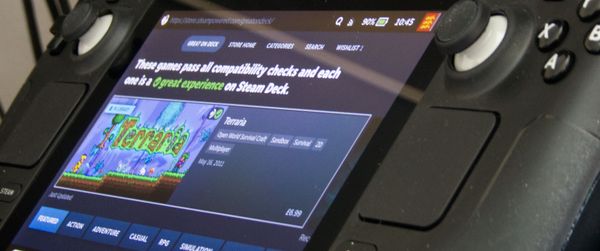 After just under a year of waiting, my Steam Deck finally arrived this week. Having been pretty hyped when it first went on pre-order, I must admit I was in two minds whether I should take up my delivery slot when it came available. In fact, I'm still not sure whether I made the rational decision, at least from a financial point of view, but it's undoubtedly an interesting device to own. Here's a round-up of my thoughts on it, now that I've had a few days to play around with it.
Packaging and unboxing
The packaging reflects its focus as an early adopter product, relatively low-key. On the positive side, that means a lot less packaging waste compared to many other consumer devices on sale, and most of it is easily recycled cardboard.
While spartan, there's been some thought put into how it's laid out - the box easily opens in one direction, and this is utilised by placing items in order of use. First is the first-use instructions. I had the top-end model, which comes with a carry case, so that's next, with the deck encased inside. To the side was the charger. The carry case is a snug fit, but has a recess in the bottom with a strap over, which holds a pouch in place, this I think is for carrying the charger with you if required.
Hardware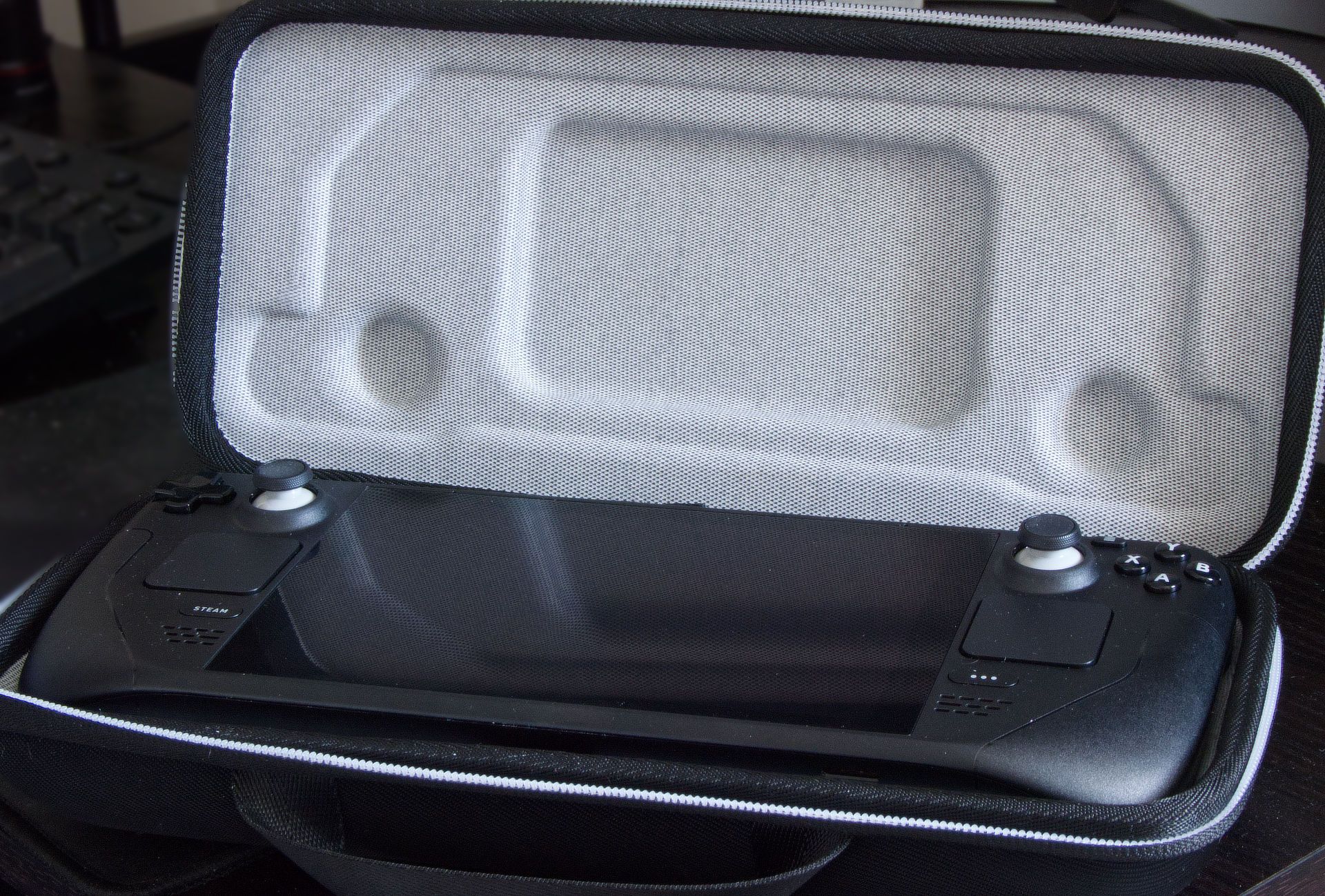 The first thing for me is that it was larger and heavier than I expected. In all honesty, I'm not sure quite why I was expecting it to be smaller and lighter than it is, given the specs, but I still had in mind something closer to Nintendo Switch size rather than what it actually is.
The charger is a pretty generic 45w USB-C charger (supporting either 15v @ 3a, or 20v @ 2.25a). The Deck itself has the one USB-C port. I personally would have like to have seen another, given its connectivity, but this I suppose, is easily remidied through the use of a USB-C dock. You also get a 3.5mm audio jack, and a microSD slot - probably more useful on the lower-end devices than the higher-end ones, but even then, I suppose it gives it a bit of future-proofing and additional longevity.
Powering on the device, and the screen is so-so. It's a little low on the resolution side (1280x800), but this is as much a tradeoff in terms of playing unmodified PC games well as it is about cutting costs, I think. Perhaps less satisfactory is the touchscreen, which is a little inaccurate for my tastes. That said, it's probably still a little better than the one on a Nintendo Switch Lite.
The touchpads are fine, and more accurate, but a pain to tap with because pressing in to get the tap inevitabily moves the cursor enough to miss your target.
The default config is to run everything at full power, which is produces a lot of heat, which means a lot of fan noise and warm exhaust air (coming from both the top and the lower back). All of that also means abysmal battery life, something noted by journalists. That said, there's something of a remedy in software, which I will talk about later.
Furthermore, while it does run hot in this maximum power config, it also certainly packs a punch, performance is genuinely impressive in a device of this form factor, heat output be damned.
The weight I mentioned earlier is certainly a little wearing if you're holding the device for extended periods. People talk about poor battery life in this setup, and maybe that's so, but I just don't think you'll want to be holding it long enough to drain the battery in all honesty.
My bigger gripe regarding battery life is that standby usage is unacceptably high. When in standby, I can't see any good reason why battery life shouldn't be at a minimum, but there's a relatively high rate of discharge regardless. I've put this in hardware, but it must surely be a software issue, because AMD64 platforms are quite capable of very low power draw in standby. Surely something is just not going fully into sleep when it should.
Software
Steam mode
Your device will boot straight into Steam mode out of the box. The first thing you'll be asked to do is sign in - use the touchscreen for the on-screen keyboard. It's not the best, but it's a lot better than trying to use it with the joystick, and controls. I did get signed out of Steam a few times for no apparent reason over my time using it, which is mildly inconvenient, because it's not a sign-in process suited to secure passwords. I wouldn't mind a system using one-time QR sign-in, like other social networks have pioneered recently.
You are then presented with a store / library interface. It's not quite as intuitive as desktop Steam, but suffices, and by default filters to games that are "Deck-ready" - no compatibility issues, fully supported controller configurations provided out of the box, and always displays the correct instructions on screen. You can easily filter to games that are marked as supported, but with issues, and that gives you a detailed breakdown of what sort of issues you can expect.
Playing games is otherwise the sort of experience you would hope for and expect. The games play well and performance is, as mentioned, above what I expected. Given all the games available through Steam, compatibility is decent enough, with a mix of older and newer titles.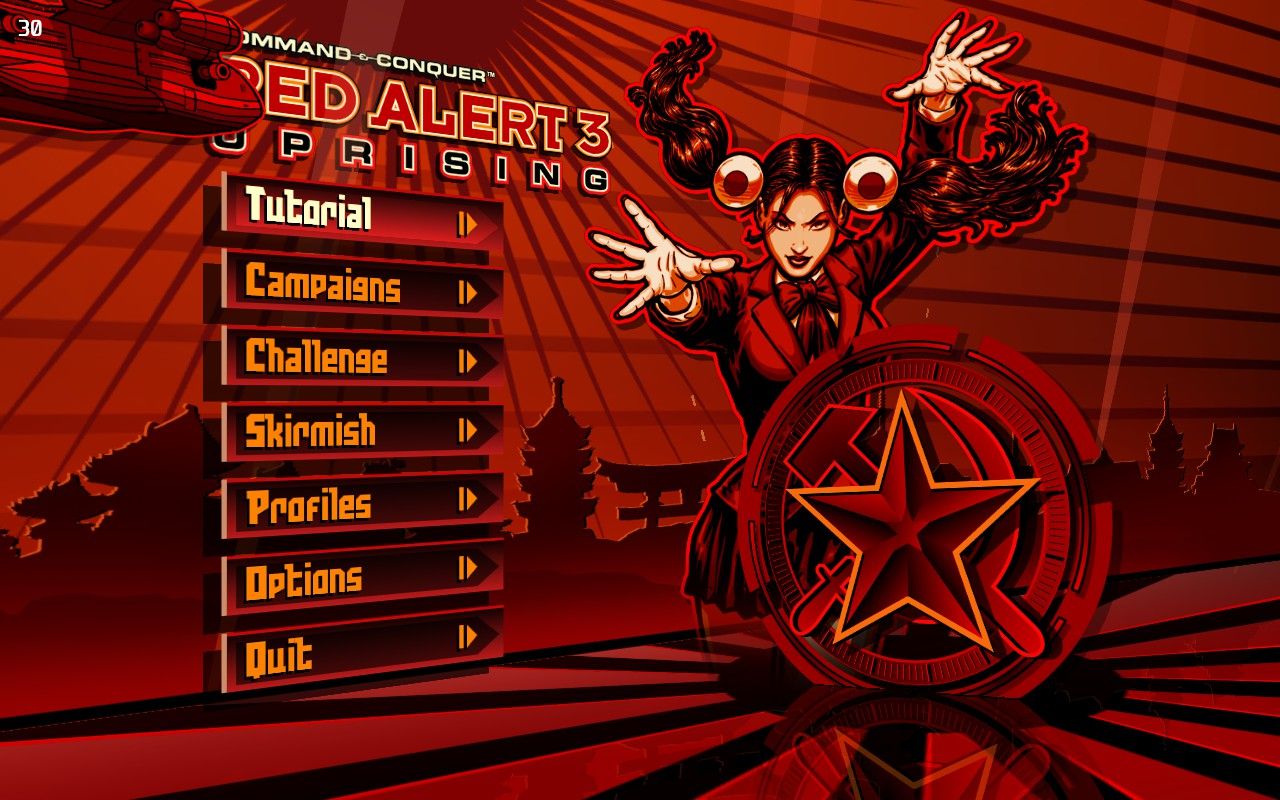 One of the most useful features here for me is the ability to configure power profiles - you get a system profile, and then you can create profiles per-game. This gives you sliders to set CPU TDP (3w - 15w) and the maximum GPU clock (200 - 1500MHz). This for me was a godsend. It's entirely possible to find a good balance between power draw and graphical fidelity. AC:C for example, was fine on 8w / 800MHz, which is low enough to make it mostly silent.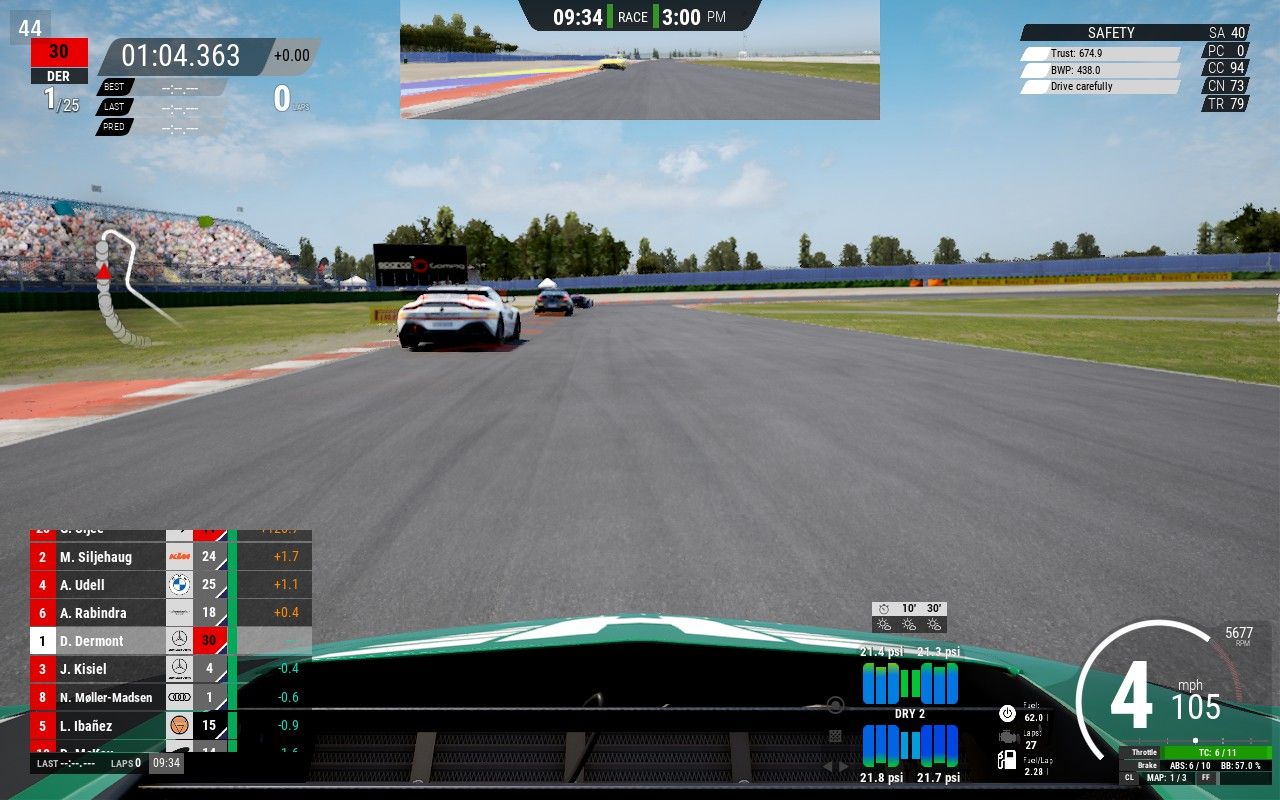 Desktop mode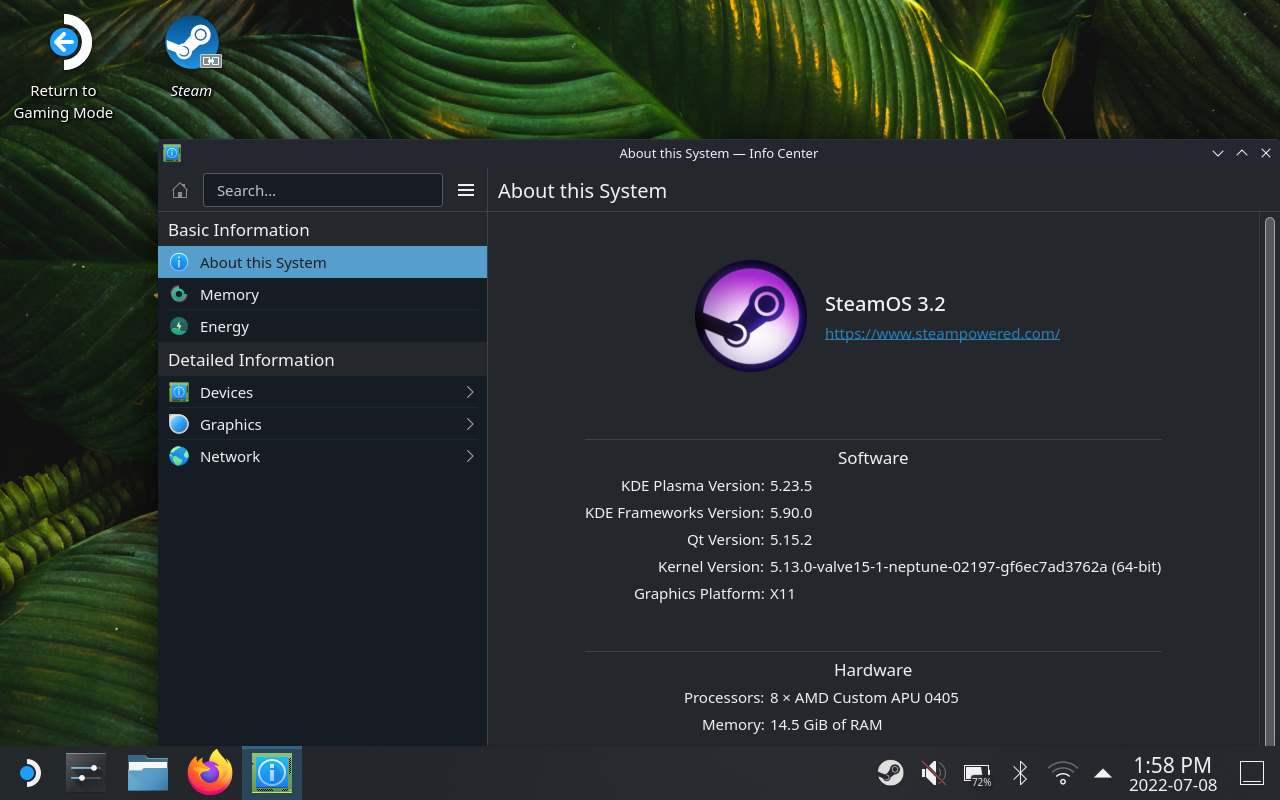 In the power menu, there's an option to switch into "Desktop mode". Tapping it does exactly what you'd expect - you get dumped in a KDE desktop environment, with the touchpad on the right serving as your mouse, and Steam+X bringing up an on-screen keyboard. This environment also works fine with any mouse and keyboard connected via USB, as you might expect, and you can also configure any connected screen in the settings to extend your desktop onto an external monitor.
All this makes for a very powerful experience, and really extends the capabilities of the device beyond any of its competitors. I have full Firefox to browse the web. I can download Telegram Desktop and Discord to chat.
Perhaps most fun and relevant to the device, I can download emulators for games consoles, which means laughably, I can play Nintendo's back catalogue on a Steam Deck, when I have no such luck on a Switch beyond the meagre offerings in the Switch Online subscription, which covers a handful of Nintendo 64 and Mega Drive games.
I can install mpv, or it's GUI frontend, Celluloid, and I have the full range of Linux's filesystem and network support, meaning that I can comfortably stream a 4k HDR movie from an SMB network share, scaled and tonemapped to the Stream Deck's SDR screen.

That said, this is also the part of the experience that is both necessarily the least consumer friendly, and also the buggiest part that surely still needs the most work.
Several times when switching to desktop mode, Steam didn't load correctly. This sounds like it wouldn't be a big issue, but unfortunately, the Steam Deck controls only work while Steam is running, so you get dumped in a desktop with no working controls.
Though the Desktop version of Steam, you can add non-steam applications which can then appear in Steam mode, but this is still clearly in early days and there's a lot of work to be done in this. Applications often don't scale / get resized correctly in this mode, and you can only see the main window, which is tolerable for some applications, but makes it unusable for others - particularly, trying to open a file always ends in failure because you can't see the file picker.
Other software options
I've not attempted to install Windows on my Steam Deck, though it's possible thanks to being a fully-featured PC at heart. My understanding is that the drivers for Windows are very early and have a long way to go before being ready for prime-time.
Conclusion
Is it worth the money? Probably not, at least not today. You're paying to be an early adopter of a platform, given Valve's track record, that is quite possibly not going anywhere. However, it's a fascinating device all the same and I really do like it in many respects.
It charts a very different path from the mainstream consumer device, and I fear that will seal its fate, but I commend Valve for really persisting in creating a device that breaks the norms and attempts to be a no-compromise handheld device like nothing else on the market.
I also appreciate that they seem happy to expose the complexity and power of a device to those that feel comfortable using it. So many consumer devices today are dumbed down to the lowest common denominator, and while that's usually a sensible decision and it certainly is right when selling into the mass market, I also feel it's nice to see something that has something extra to offer power users as well.
I hope Valve don't give up on making devices like the Deck.